ArabLit Quarterly's Summer 2019 issue, The Sea, is now open for submissions. 
We are looking for sea-themed writing, however that might be interpreted. We're interested both in the many connotations of sea in English (a sea of faces; ancient sea creatures; she sells sea shells by the sea shore) and بحر in Arabic (as body of water and poetic meter).
We would love to find pirates and adventurers as much as serious water-work, and we are particularly interested in respecting the rhythms of the sea.
Regular ALQ features include:
#TranslateThis
Open Letter to a Late Author
Literary Playlist
Literary Recipe
Judge a Book By Its Cover
Literary Map (this can be a collaboration with our Art Director)
We are also interested in:
Translated short stories between 100 and 4000 words
Translated poetry
Translated playtexts
Translated comix
Creative work that moves between languages, like the sea
We will also be running:
A Twitter collaborative translation of a sea-themed, tweet-length excerpt from poetry or prose. Let us know if you have ideas for a complex sea-themed tweet-length piece.
We are not able to accept:
Fiction and poetry written originally in English. Sorry.
Deadlines:
We prefer pitches to completed works, and these should be in by May 15, with pieces submitted by July 1, and authors available to work on edits before July 20.
Yes, we do pay:
Fiction and essays: $20/page, to a maximum of $100, split equally between author and translator.
Poetry: $25/page, also to a maximum of $100.
But what about the 2019 ArabLit Story Prize?
Yes, of course, please submit to that. The deadline is May 15.
Of course we recommend:
Those who want to submit look at a copy of ALQ. You can get a single-issue e-pub or print, or subscribe to all the e-pubs through Patreon.
How to submit?
Please use the Submittable; questions can be sent to info@arablit.org. In your pitch, please give some notion of how your piece will relate to the sea.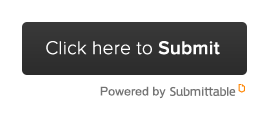 As you mull your submission:
Read Mahmoud Darwish on the sea, from Memory for Forgetfulness, tr. Ibrahim Muhawi.